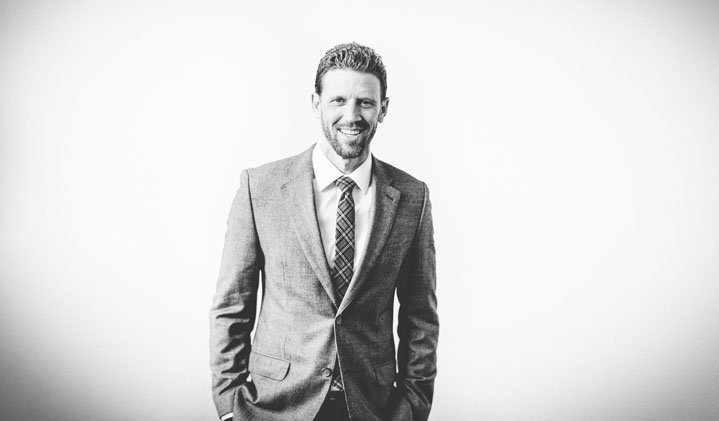 Lindell & Lavoie, LLP.
2420 Centre Village
431 South Seventh Street
Minneapolis, Minnesota 55415
Toll Free: 1.888.339.8811
Local: 612.339.8811
Fax: 612.349.6806
+ Personal Injury
+ Medical Malpractice
+ Workers' Compensation
+ Civil Rights
+ FELA Railroad claims
+ FRSA Railroad claims
+ Appellant Law
+ Product Liability
+ Wrongful Death
+ Illegal Intoxication
+ Automobile Collision
+ Commercial Vehicle
+ Motorcycle Accidents
+ Dog Bites
+ Premises Liability
+ Bicycle Accidents
+ Boating Accidents
+ Child Injury
BEN LAVOIE
Phone:
612-339-8811
888-339-8811 (Toll Free)
Fax:
612-349-6806
Email:
benlavoie@lindellandlavoie.com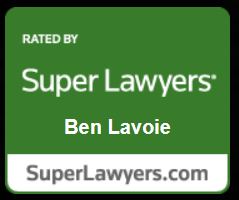 Ben has been an associate with Lindell & Lavoie, LLP, since 2004. Since that time, he has become an integral piece in the firm's ongoing success. He has developed a varied practice handling large and complex personal injury, medical malpractice, FELA and FRSA railroad claims, Section 1983 Civil Rights claims, and workers' compensation cases.
He has recovered millions of dollars for his clients over that period and has been significantly involved in notable and important cases. In 2012, Ben partnered with his friend and colleague, Grim Howland, to successful resolve a $4 million dollar medical malpractice claim on behalf of his disabled client. That same year, he partnered on a ground breaking workers' compensation civil penalties case with Jim Lindell, successfully arguing at the United States Court of Appeals for the 8th Circuit that the district court erred in granting summary judgment to the defendants and that Plaintiff could prove that the defendants intentionally obstructed her workers' compensation benefits in violation of Minnesota law. See Nunn v. Noodles & Company, and Zurich American Ins. Co., 674 F.3d 910 (8th Cir. 2012). Soon after that decision, Ben and Jim were able to resolve that case for their client, earning her an extraordinary but confidential settlement.
Ben believes that many of the skills he acquired during his years of bartending and teaching English abroad prior to law school have helped immensely in his law practice. He prides himself on making people feel comfortable when explaining to him their problems and concerns, just like he did from behind the bar. Ben is also excellent at distilling complicated legal issues into language and examples that clients and jurors easily understand.  Ben's patience and plain-spoken manner assures clients that they have the information they need to make the best decisions for themselves, and they have a friend and fine attorney on their side until the end.
Ben has been consistently recognized by his colleagues for his work, successes and devotion to his clients, earning the distinction as one of Minnesota's Rising Stars, by Minnesota Law & Politics magazine numerous times.
Cases:
Motor Scooter Crash – Vespa rider who was knocked off scooter by van while changing lanes proves she suffered a brain injury that changed her life. Result after trial – $1,350,000
Medical Malpractice – Doctor's negligent administration of a routine procedure results in catastrophic injury to a 49 year old woman. Result – $4,000,000 settlement.
Personal Injury – Bicyclist hit by car, sent to collections for car damage, gets the final say on fault. Result – $100,000 settlement.
Slip and Fall – Strip mall's icy sidewalk causes bad fall. Result – $105,000 after Mediation.
Workers' Compensation – Worker's lung condition linked to auto body job. Result: $175,000 plus Medical Benefits left open.
Areas of Practice
All Types of Personal Injury
Workers' Compensation
Medical Malpractice
FELA and FRSA Railroad claims
Section 1983 Civil Rights Law
Bar Admissions
Minnesota
U.S. District Court District of Minnesota
U.S. Court of Appeals 8th Circuit
Education
Chicago-Kent College of Law, Illinois Institute of Technology, Chicago, Illinois
University of Minnesota, Minneapolis, Minnesota
Honors and Awards
Rising Star – Minnesota Super Lawyers, 2008 – 2011, 2013 – 2015
Voted Minnesota Super Lawyer 2020-2023
Professional Associations and Memberships
Minnesota Association for Justice, Member
Minnesota State Bar Association, Member
Hennepin County Bar Association, Member
Board of Directors of Twin Cities Meals on Wheels